The City of Chester currently owns and operates two fire stations, Station 81 and Station 82. These stations are maned 24 hours a day 7 days a week by a fully paid staff. Prior to the two city owned fire houses there were 5 volunteer fire companies with paid drivers that provided the fire protection services for the city.
Station 81 was built in 1978 at the corner of 3rd and Tilghman Streets. This was the first city owned fire station. The station was built due to a public outcry from a fire at 3rd and Lamokin Streets in which several small children perished. The station was dedicated and opened March 14,1978. Prior to Station 81 being built the closest stations were 5th and Highland Avenue (Felton) and 11th and Concord Avenue (Franklin).
Station 82 was built in 1984 at the corner of 14th and Upland Streets. This station was the second city owned fire station. This station was built due to the consolidation of the stations at 9th and Potter Streets (Moyamensing) and 23rd and Walnut Streets (Goodwill).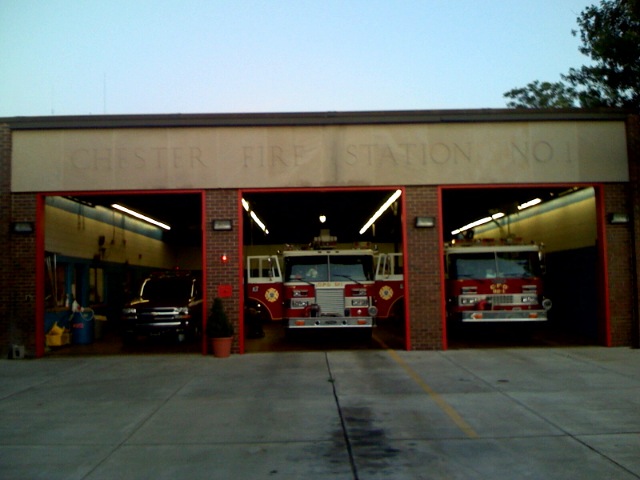 Chester Fire Station # 1 (81)
1501 West Third Street
Chester, Pa 19013
(610)447-7844
This station houses Squrt 81 and Engine 81. Due to staffing this station usually only runs one engine with a minimum of three members.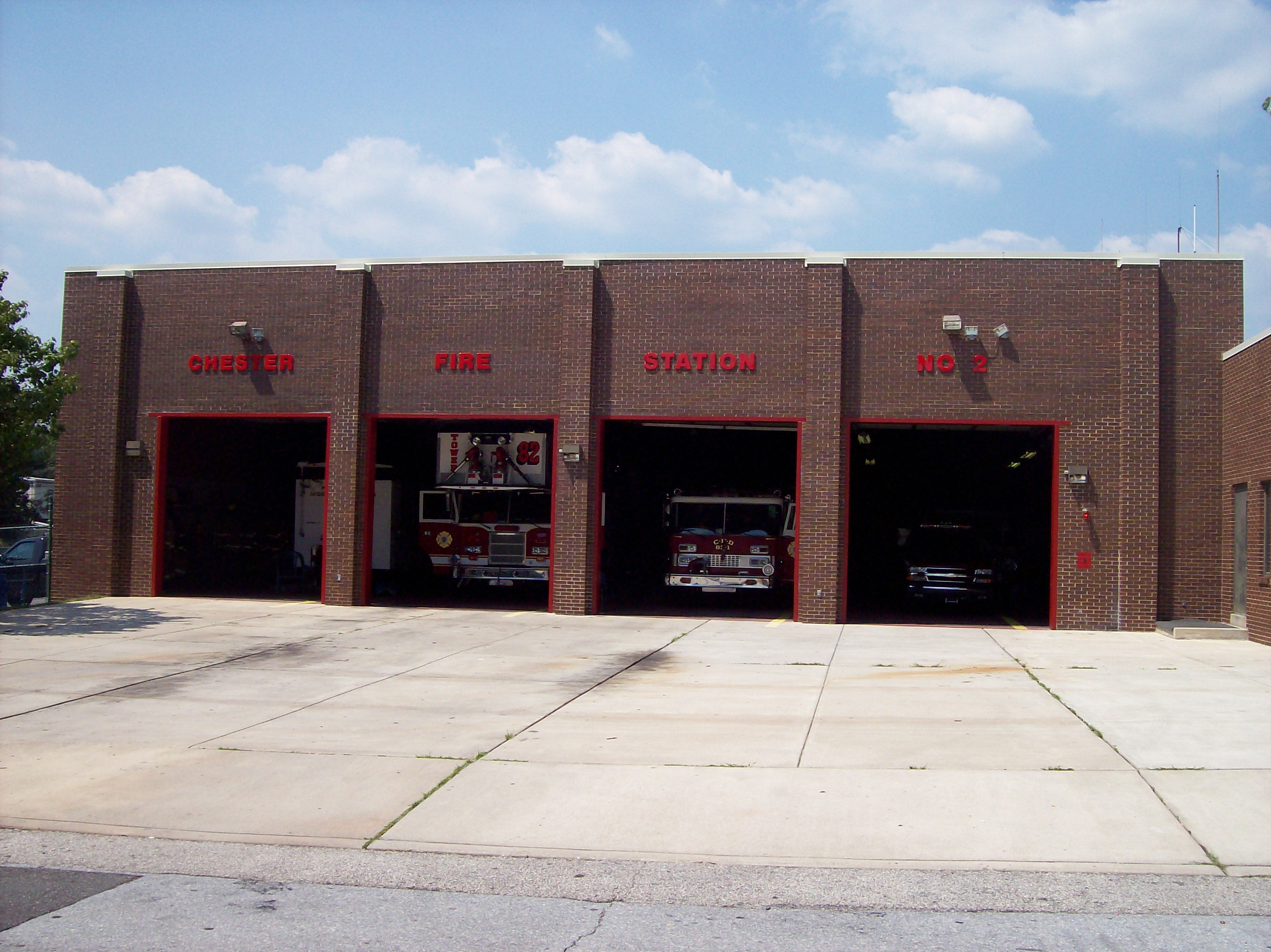 Chester Fire Station # 2 (82)
320 East Fourteenth Street
Chester, Pa 19013
610-447-7842
This station houses Engine 82, Ladder 82, and the Battalion Chief. Station 82 operates with a seven man minimum, three members on the engine, four members on the ladder and a city wide commander.